What is Med Dimensions?
Our purpose is helping surgeons and their patients alike minimize their time in the Operating Room by creating and collaborating for high-quality, precise, and patient specific 3D solutions. By committing ourselves to constant innovation, research and development, Med Dimensions seeks to lead veterinary medical 3D modeling.
The Next Dimension in Medical Imaging.
What Drives Us
Since the inception of the American Veterinary Medical Association in 1863, animal clinical practice has advanced at a remarkable rate. Not only has the planet seen generally healthier livestock and domestic animals, but also more treatable pathology when these animals get sick. In the past 30 years the United States has seen the opening of thousands of veterinary practices, utilizing improvements in technology to make many old problems obsolete. Anesthesia, imaging, and sterile processing have improved the lives of millions of animals worldwide.
Even with these incredible advancements in technology, there are plenty of issues that aren't quite solved. In veterinary orthopedics, even with new imaging processes, a surgeon still does not know what they're going to see after they make incision. This can lead to longer time in the operating room, higher doses of anesthesia, and a higher cost to the owner of the animal. This is where Med Dimensions comes in!
Recognizing this flaw in surgical preparation and planning, the Med Dimensions team created a solution focused to minimize OR time and cost passed on to animal owners. Since 1982, pet ownership has risen from 88 million families to 187 million families. This means that even though surgeons are seeing common pathology more often, they are also seeing a higher frequency of unique pathology in practice. Our three-dimensional model of a patient specific CT scan is accurate to 10 microns, taking the uncertainty out of both common and uncommon orthopedic procedures for a surgeon. We also produce surgical cutting guides so a surgeon can further perfect their surgical plan, making their technique more precise.
Med Dimensions is founded on one simple principle: taking uncertainty out of surgery. We believe no patient should be denied access to technologies that improve the surgical experience. We continue to work tirelessly to develop a system which gives any surgeon access to high quality, patient specific models and tools to ensure a faster and safer procedure. By combining our industry expertise with the efficiency of rapid manufacturing technologies, we are proud to offer our customers a cost effective and accuracy driven service. We've made it our mission to tailor our services to as diverse a range of customers as possible, human and animal, in order to have an extensive impact.
Please reach out to learn more at [email protected] – we look forward to meeting you and sharing our passion!
Meet the Team
Our company was founded by two pet-loving engineers from Rochester Institute of Technology in 2018, and soon expanded to what we see today. Our team consists of professional designers, engineers, and business specialists. Every day we strive to find ways to improve the lives of surgeons, pets, and pet owners.
We have seamlessly integrated our strengths; our diversity in skills allows us to remain agile, while our shared passion for our mission allows us to focus on our common goal of making surgery safer and simpler.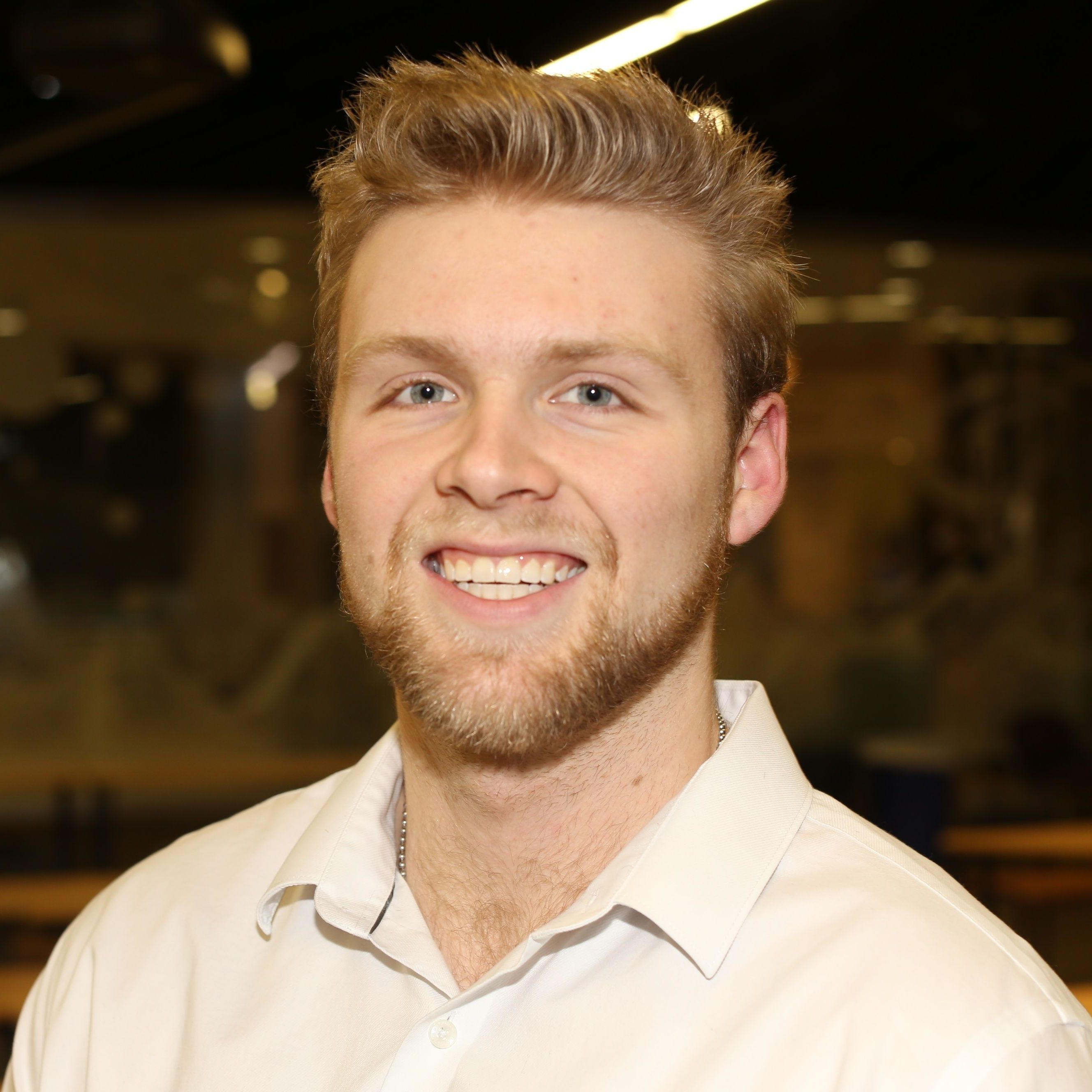 Sean Bellefeuille
Co-Founder / CEO
William Byron
Co-Founder / CTO
Jacob Pincus
Chief Engineer
Michael Campbell
Dir. of Business Development
Louis DiOrio
Chief IT Engineer
Cristofer Sochacki
Chief Information Officer