At Med Dimensions, we focus on taking your two dimensional problems and turning them into three dimensional solutions. In most cases, clinicians, teachers, and students are forced to visualize anatomy on a two-dimensional screen even though they are preparing for procedures that are three-dimensional. With enormous variability patient to patient, there is no such thing as standard anatomy. The inherent unknowns can lead to longer time in the Operating Room, and lack of appropriate instrumentation to complete the procedure.
Our solutions fall into three distinct categories- Educate, Prepare, and Perform. Please visit the pages below to learn more about each offering!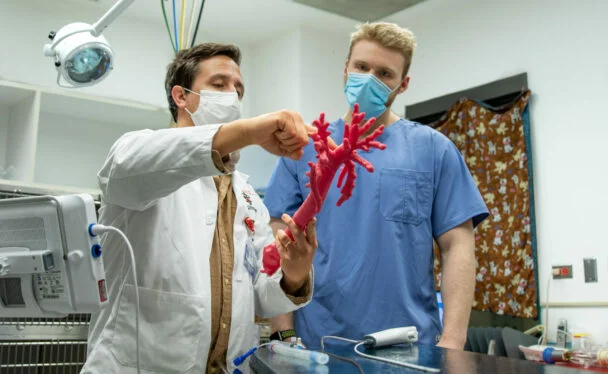 Educate
Our teaching models replicate real anatomy that a student or new clinician would see during a live procedure. We also will work with you to design custom teaching models that you need to effectively teach your students.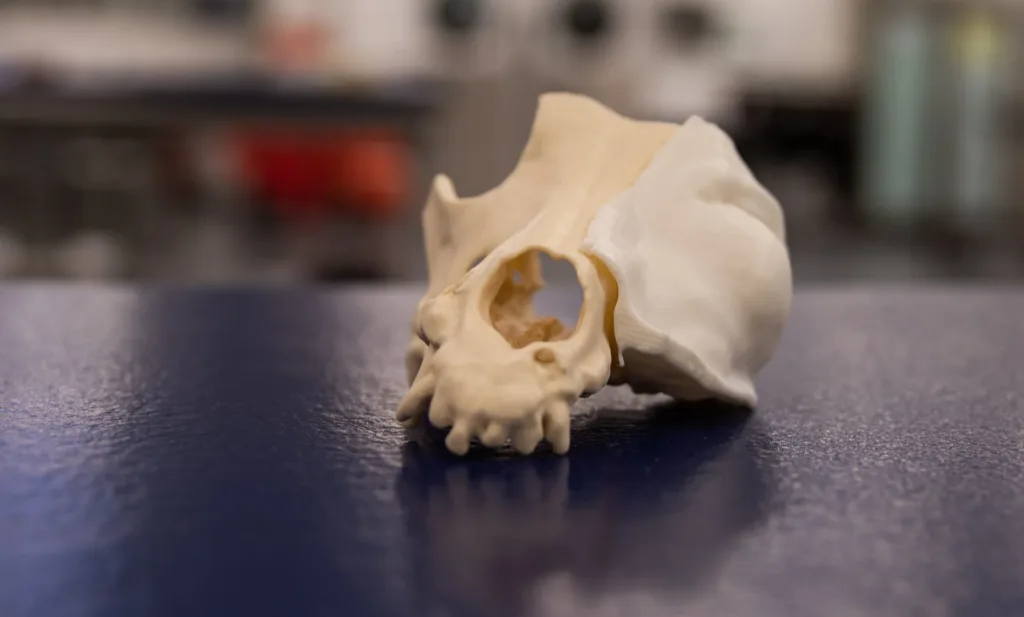 Prepare
Our pre-operative models offer surgeons the chance to hold their patient's anatomy in their hands before making incision. Surgeon and staff can manipulate these models to test implant placement as well as various other surgical rehearsal procedures.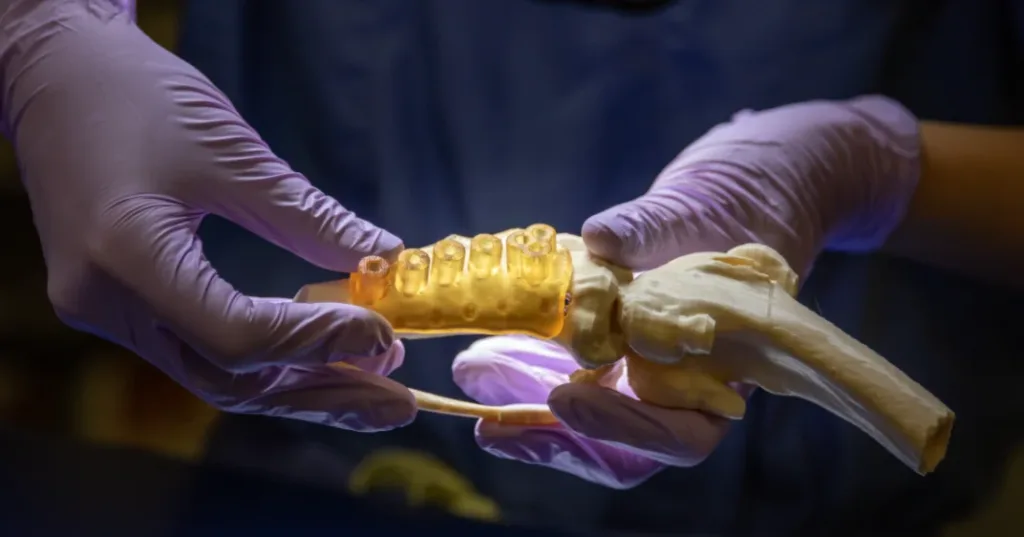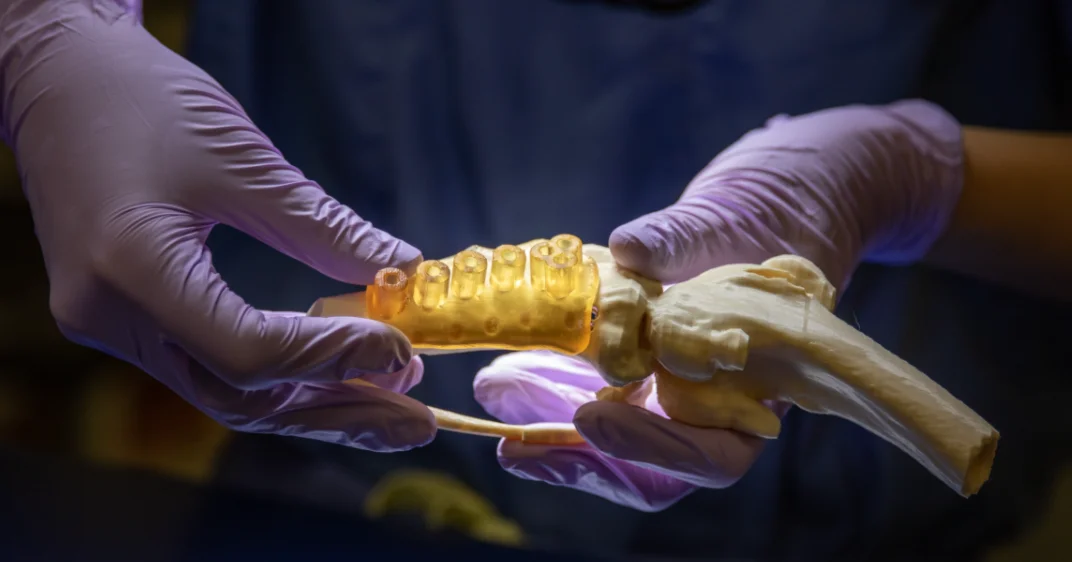 Perform
We design and build cutting guides, placement guides, and various other procedure specific tools. Have an idea for an implant or other tool? We will work with you to design and prototype your idea.