Clinicians, surgeons, and students alike can get a general idea of what to expect in the operating room or in practice based on medical images and diagrams. However, there are always unknown variables that occur in both uncommon and routine procedures. We provide accurate anatomic solutions that students and clinicians can practice on, with tactile feedback, without the cost and cleaning requirements of cadavers. Simply put: we take two dimensional inputs to create impactful three dimensional outputs.
Med Dimensions is founded on one simple principle: taking uncertainty out of medical procedures. We believe no patient should be denied access to technologies that improve the surgical experience. We continue to work tirelessly to develop a system which gives any surgeon access to high quality, patient specific models and tools to ensure a faster and safer procedure. By combining our industry expertise with the efficiency of rapid manufacturing technologies, we are proud to offer our customers a cost effective and accuracy driven service. We've made it our mission to tailor our services to as diverse a range of customers as possible, human and animal, in order to have an extensive impact.
Our company was founded by two pet-loving engineers, Sean Bellefeuille and Will Byron, from Rochester Institute of Technology in 2018. A common interest in 3D printing and helping others began their friendship and soon led to the formation of an on-campus club dedicated to these two things. Through this club they designed and printed anything from anatomical models to prosthetics- for both humans and animals- free of charge to patients, who needed a solution that was unable to be found anywhere else.
Fast forward to today, helping people at an affordable cost is still at the heart of Med Dimensions.
Our team consists of professional designers, engineers, and business specialists. Every day we strive to find ways to improve the lives of surgeons, pets, and pet owners.
We have seamlessly integrated our strengths; our diversity in skills allows us to remain agile, while our shared passion for our mission allows us to focus on our common goal of making surgery safer and simpler.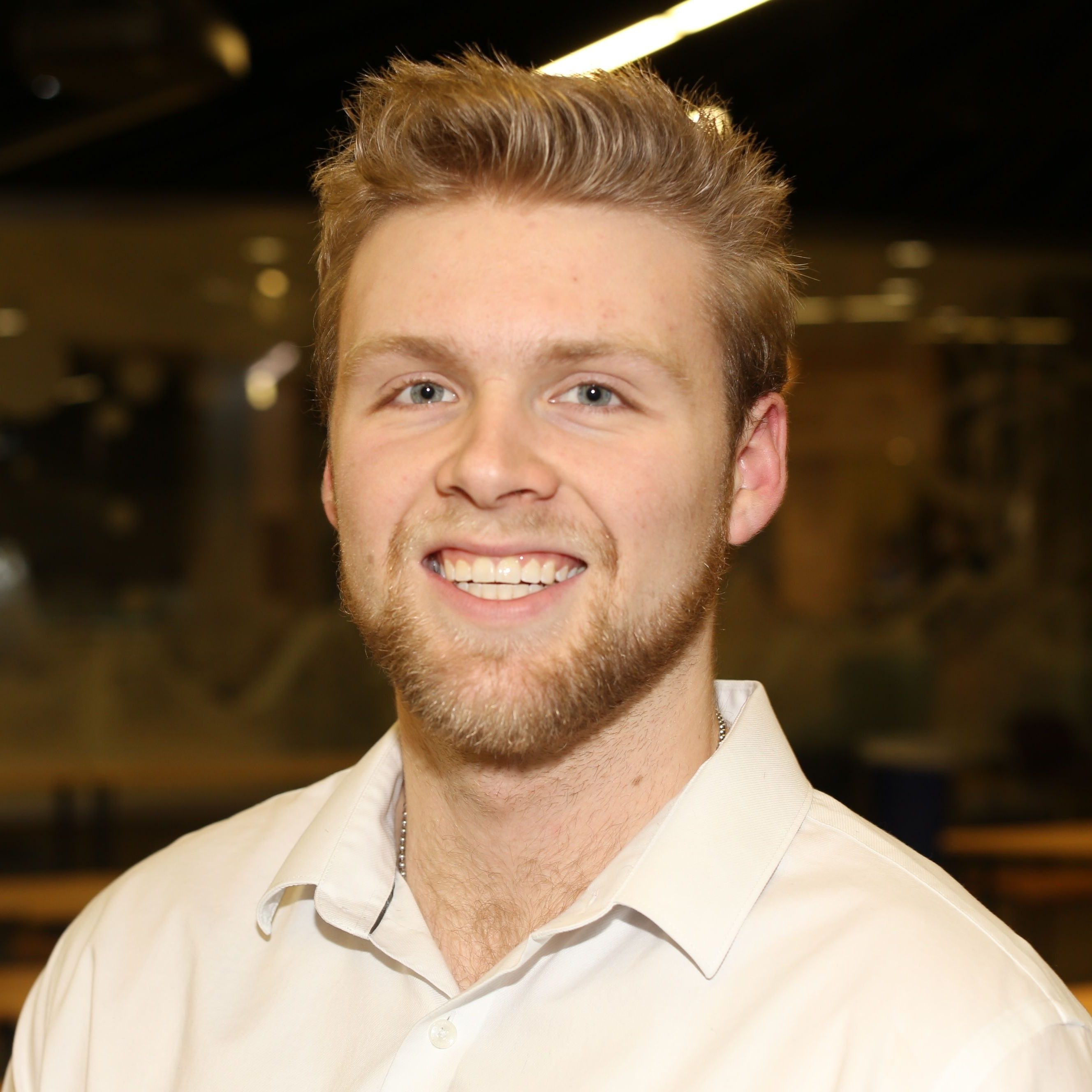 Sean Bellefeuille
Co-Founder/CEO
Co-Founder and CEO Sean Bellefeuille is from St. Lazare, Quebec. A bilingual biomedical engineer, Sean currently resides in Ithaca, NY, where he is completing his doctorate in Veterinary Medicine at Cornell University. He is the proud owner of two rambunctious cats, Lynx and Marcel, and a dog, Winston.
William Byron
Co-Founder/CTO
Co-Founder and CTO Will Byron is a Biomedical Engineer with a masterful understanding of 3D printing technologies and practices. A graduate of Rochester Institute of Technology, Will resides in Rochester with his wonderful cat, Adeline
Jacob Pincus
Chief Engineer
Chief Engineer Jacob Pincus, a Mechanical Engineer from New York, NY, brings his expertise of materials and management to the Med Dimensions team, focusing on product research and development and quality control. Jacob has a passion for automobiles and loves to spend quality time with his rabbit, Peanut.
Michael Campbell
Dir. of Business Development/CRO
Director of Business Development Michael Campbell oversees all business related activities at Med Dimensions, including marketing, sales and strategy. Michael has been involved with several successful startup businesses, and is an active member of the Junior Board at the House of Mercy in Rochester, NY.
Med Dimensions in the News
Get Answers and Advice
We aim to respond to all contact within 24 hours. Please reach out to us via our contact page, or email us directly at info@med-dimensions.com to speak with a representative.