Using patient specific cutting guides and other custom surgical tools can save time and money for patients and facilities alike. According to a study from Academic Radiology, the use of surgical cutting guides in orthopedic surgeries can save 23 minutes per case. Depending on how much a facility charges per minute, these tools could potentially save thousands of dollars!
Aside from monetary savings, there are many technical advantages these tools can provide. Using a Med Dimensions custom cutting guide can make it easier to replicate good cuts and measurements, allowing a surgeon to achieve better and more predictable outcomes in the operating room. Furthermore, a custom cutting guide can help steer a surgeon away from important structures such as  nerves and arteries.
Have an idea for an implant, guide, or other surgical assistance tool? Let's work together to create solutions for your problems. Med Dimensions offers prototyping and designing services in addition to our models and existing surgical tools. Reach out to info@med-dimensions.com, or through our Contact Us page to inquire about our surgical services.
Uday Designs
Med Dimensions partners with Dr. Johnny Uday, a leading clinician in 3D printed guides and implants, to bring custom designs for surgical tools to life.
Dr. Uday has many years of experience in building custom implants in the human and veterinary field, and is based in South America. He is a world renowned speaker on the use of 3D modeling in the medical field, specializing in custom surgical applications.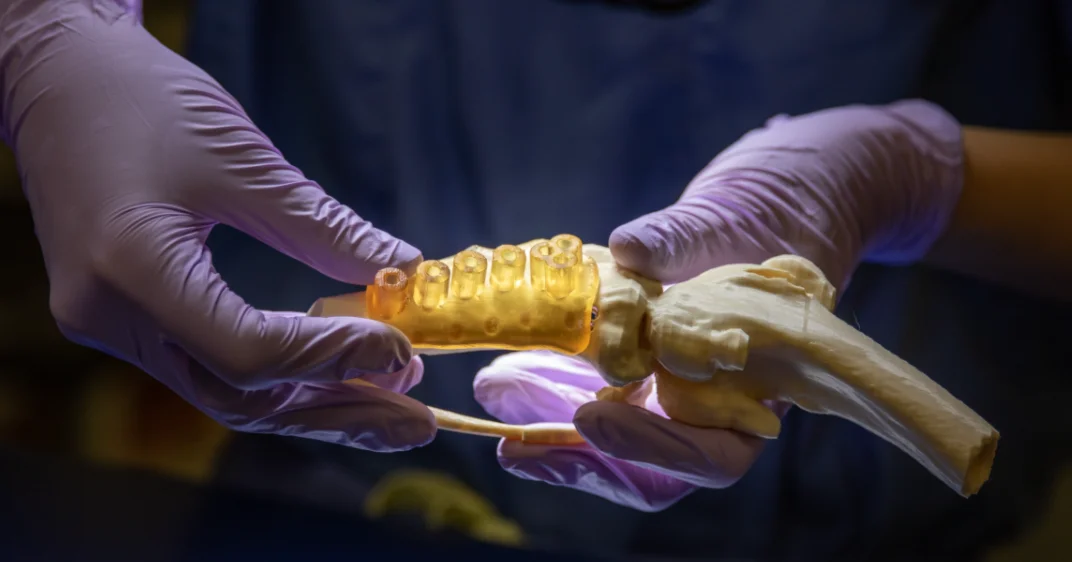 Surgical Drill and Cutting Guides for TPLO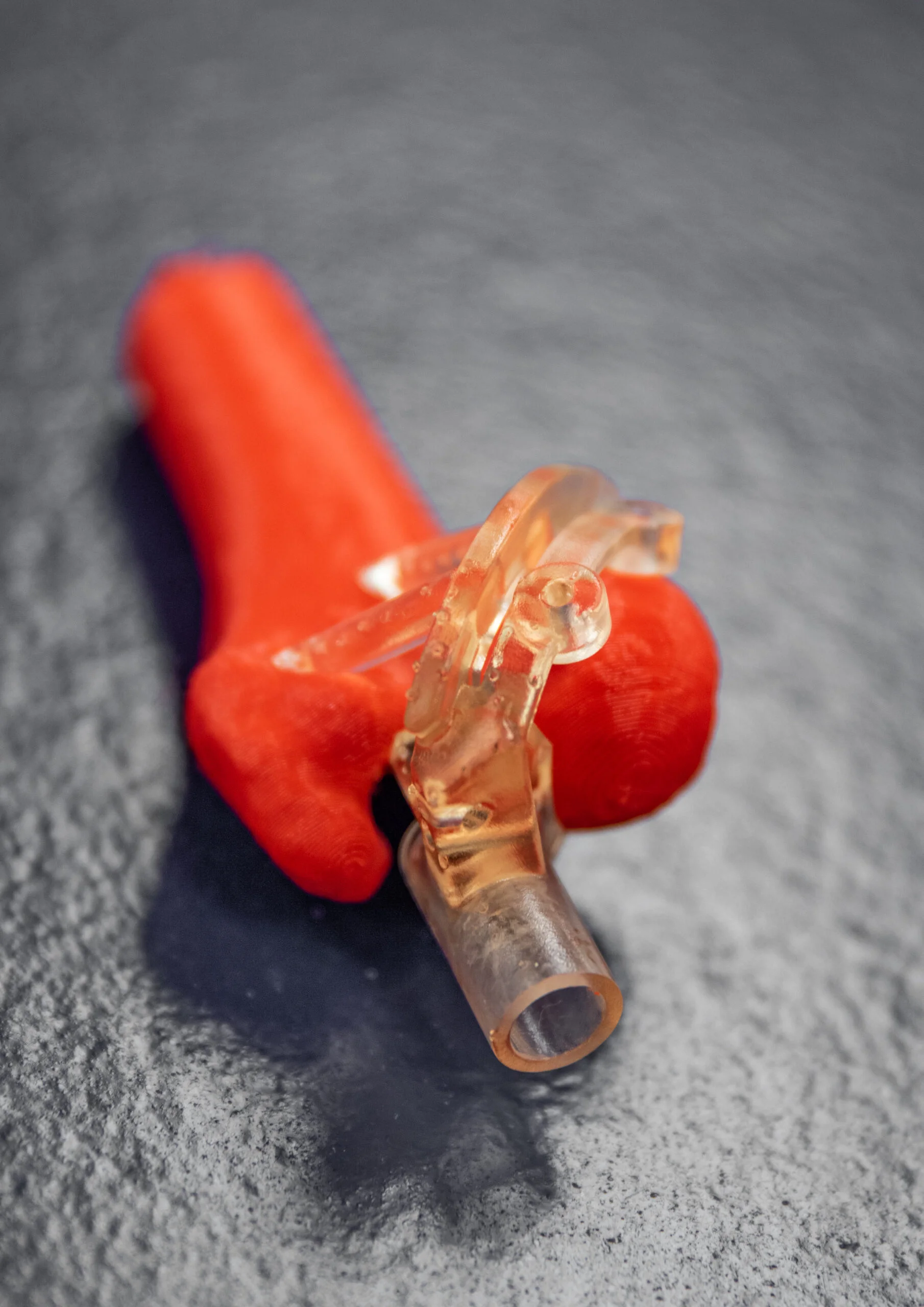 Custom Cutting Guide for Total Hip Arthroplasty