Vet Candy- Sean Bellefeuille is All About His Next Challenge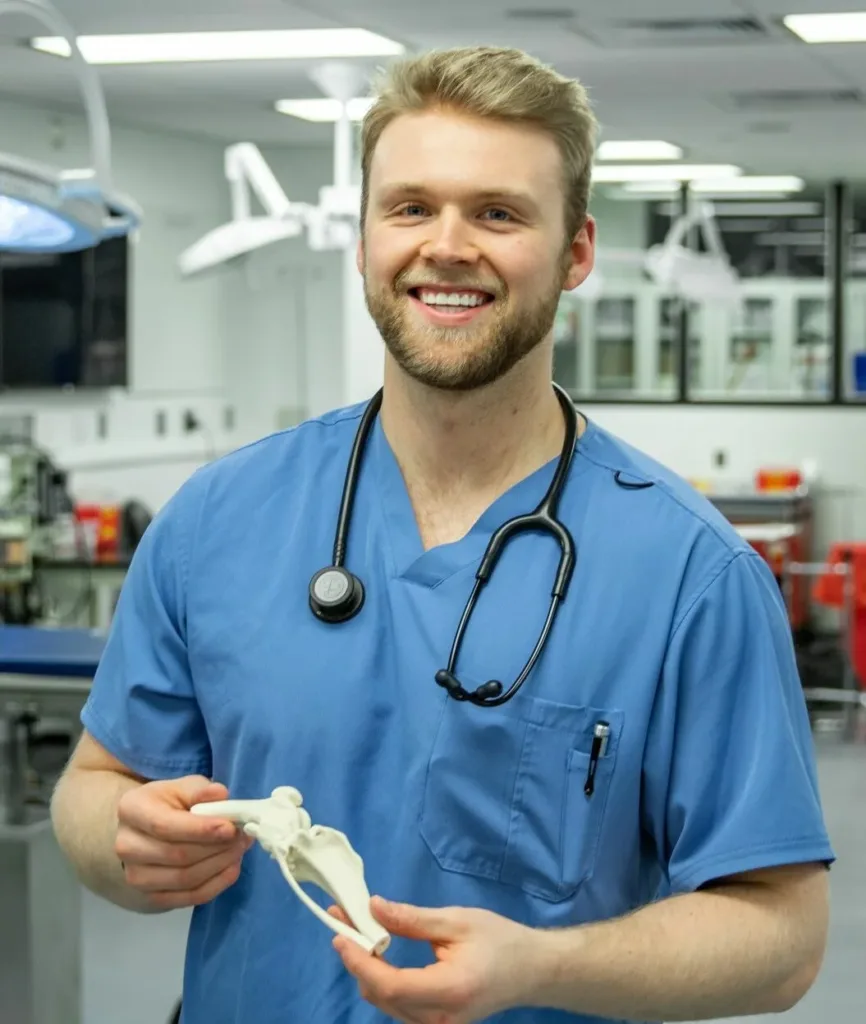 From Vet Candy, 2/7/2022
The path to veterinarian doesn't usually start with engineering, but Cornell student, Sean Bellefeuille, is not your typical vet student. His inspiration for becoming a vet student actually came from a club he joined early on in University, helping to create 3D models for children's prosthetics.
This club sparked an interest in the possibilities of medical technology and was the inspiration for his new business. Today, Sean balances his busy life as a vet student with his new business, creating models and other creative technologies to assist vets.
Although he is in vet school now, it wasn't an easy decision for Sean. Before he enrolled in vet school he had discovered a passion for 3D printing, but had no idea what he wanted to do with it. There are so many paths 3D models can take.
Today, he is confident in his decision, and excited about the future his innovative creations can give vets, the pets they care for, and their owners alike.
Despite how hard it was to make his decision on veterinary school, he does have another idea up his sleeve if it ends up not panning out. If he had to choose a different career, Sean would love to put his engineering skills to work designing new lego sets.
His passion for creating new things and figuring out how to put things together could easily be put to work creating new and exciting sets for children instead. Fortunately for the pets however, he's happy in his career choice so far.
To relax after a difficult day of veterinary school, Sean loves nothing more than a good game of hockey. Sean is French Canadian, which means he has played hockey most of his life. When he's out on the ice with his team, he thinks of nothing else besides the game for that period of time.
The freedom to focus on nothing else can help clear his head and make going back to school the next day easier.
Like most in the veterinary industry, Sean has his concerns about the field and the direction it is heading. His concerns include the price of care. It costs money to buy new technology, train staff in new techniques, and pay them the wages they deserve. It's very similar to the human medicine field.
Unfortunately, very few pet parents have insurance to pay for this in the same way humans do. Sean believes that finding low-cost solutions to more expensive procedures would help save more pets and bring financial relief to pet owners.
Although it is sometimes hard to see from the customer side of things, vets face some rather unusual challenges. Pets can come in a wide range of sizes, shapes, and species. A surgery for a 5-pound chihuahua won't be the same as it will be for a 50 pound lab.
This is one of the reasons Sean is so passionate about his start-up, Med Dimensions. Veterinarians are creative beings all on their own, and often have ideas for tools or low-cost solutions for pet treatments. Sean's mission in life is to provide these tools to veterinarians so they can save more lives.