New Product Release – Canine Thoracocentesis Trainer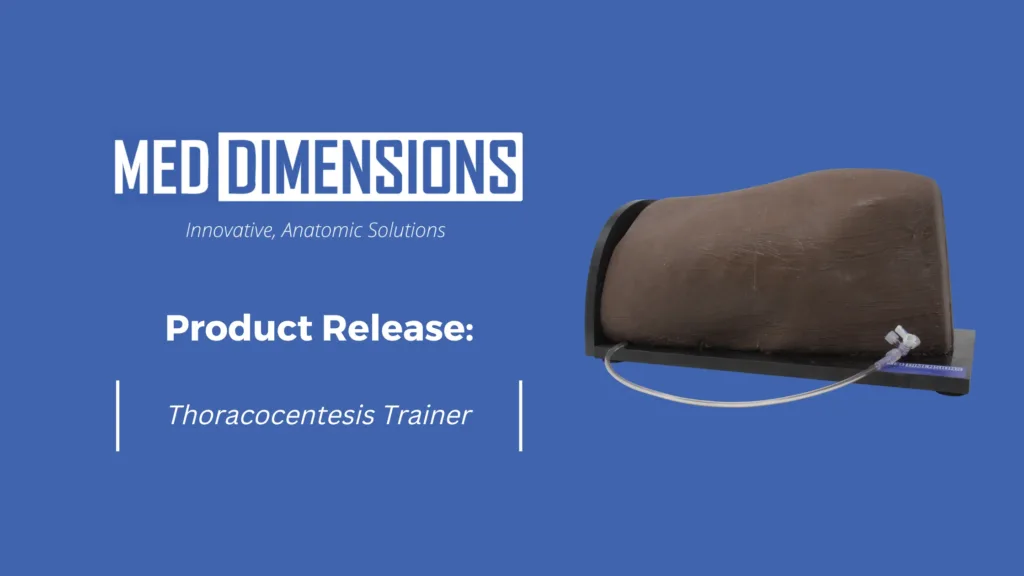 6/2/2023
Med Dimensions is proud a truly innovative simulation model, MD-E-1000T Canine Thoracocentesis Trainer.
Product Overview
The Med Dimensions Thoracocentesis trainer consists of 3 main parts: The chest simulate, the plural space simulate, and the bottom covering.
Chest Simulate – The chest simulate consists of multiple different materials designed to simulate the skin, fat, muscles, and ribs of a canine chest. The skin is very durable and can be tented for needle or tube insertion. Within the skin we have special fabrics which allow the skin to self heal after a needle or tube is removed.
Plural Space Simulate – Inside the model is a simulate for pleural space of the chest, holding a maximum of 300-500 ml/cc's of air.
Bottom Covering – A piece of felt meant to keep debris out of the inside of the model. This felt can be cut to size or replaced with any fabric of your choosing.
Key Features & Benefits
The training model provides near real life feedback to a thoracocentesis procedure. The skin can be manipulated to find the proper location for needle insertion, and can be used many times over before the need for replacement, and the model is double sided (left and right).