Standard Feline Intubation Trainers Product Release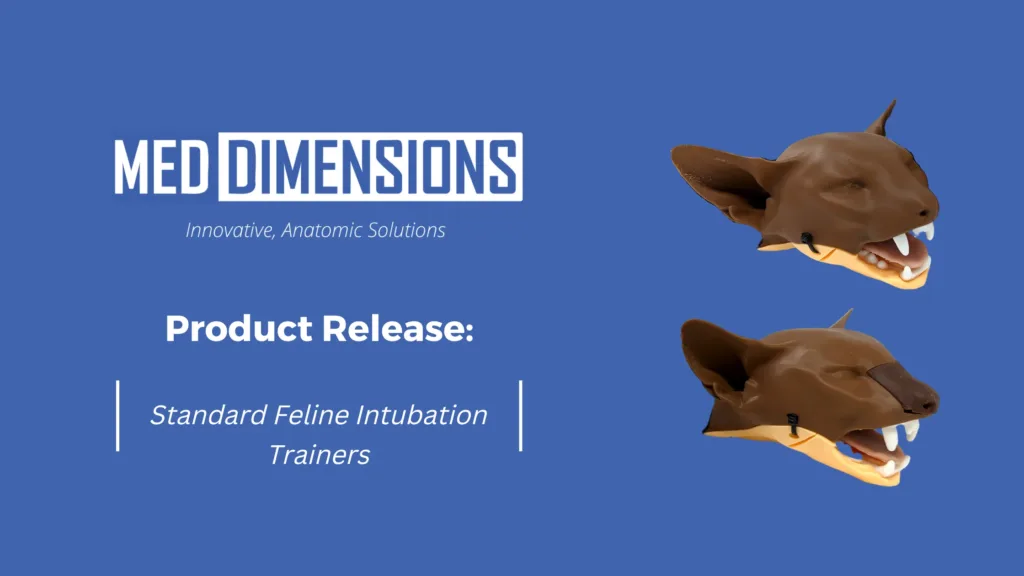 Med Dimensions is proud to offer a standard feline intubation trainer, MD-E-0002SF, and a standard feline intubation trainer with an NG patch, MD-E-0022SF, now available for purchase
Product Overview
MD-E-0002SF is a model of a cat head, derived from a CT scan with a nasal cavity, teeth, epiglottis, and pharynx. It has user serviceable replacement jaws and tongue, and has calico cat coloring.
MD-E-0022SF is a model including all of the above, with the addition of a user serviceable replacement nose patch to hold suture for NG tube placement.
Key Features & Benefits
This model has a flexible jaw to allow for practice opening the mouth, and removable teeth. The tongue is textured, with clinician validated elasticity, with anatomically accurate landmarks. This model is threaded to fit any standard tripod, or be free standing. Additional custom options include: ability to be split in half for educational purposes, adjustable suction cup mount.