Angular Limb Deformity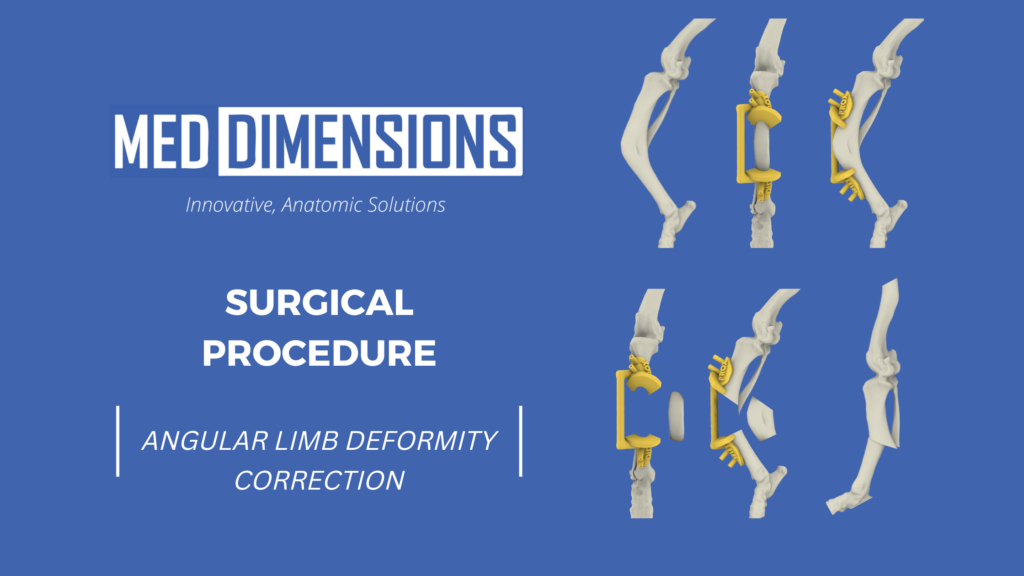 This week's blog post is a downloadable presentation!
Explore the intricacies of angular limb deformities in veterinary medicine with the attached presentation. This insightful resource delves into the geometries and treatment modalities for these common, yet challenging conditions. Whether you're a seasoned veterinarian, a veterinary student, or simply passionate about animal health, this presentation offers some great visual insights that will deepen your understanding of angular limb deformities. Download now to enhance your knowledge and contribute to the well-being of our four-legged friends!
By choosing Med Dimensions, you are saving time, money, and stress performing your veterinary procedures. Our AI system takes your imaging and provides patient specific guides to be used in your osteotomy cases. Our physical and virtual models empower veterinary to see specific anatomy, as well as surgical guides and alignment guides to take the guesswork out of surgery.
It is our goal to ensure veterinarians are equipped with all tools necessary to achieve success.
You can submit your specific case to https://www.med-dimensions.com/case-request/ Or contact us at info@med-dimensions.com