Feautured: Innovative Minds in Veterinary Medicine- Johnny Uday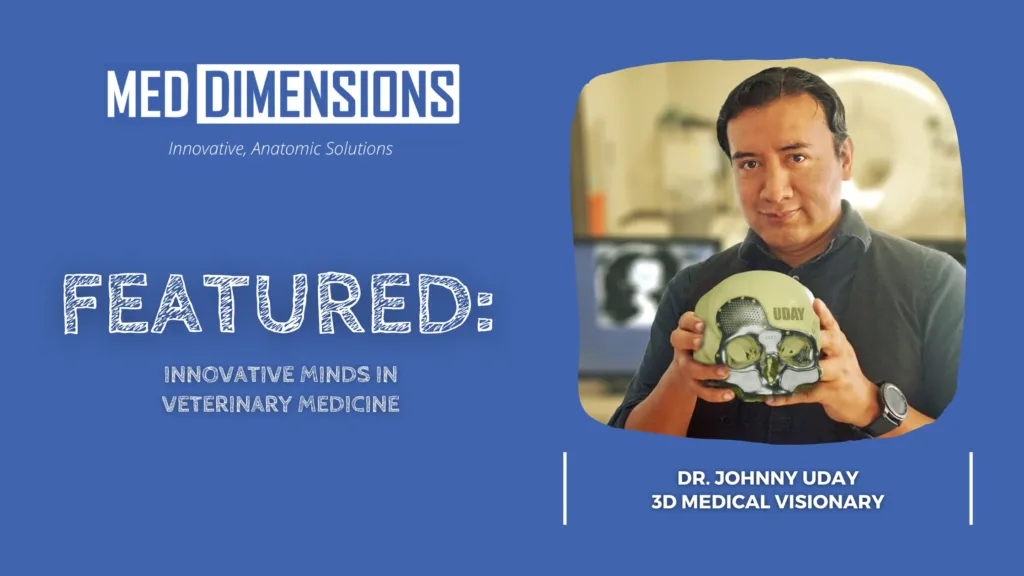 An interview with Dr. Johnny Uday, a leading mind in innovative 3D medicine.
1) When did you know you wanted to get into veterinary medicine and helping animals?
When I was a kid, we took our sick pet to the vet. I was so happy that my little dog was going to get help, and I thought to myself, I want to do this when I grow up too.
2) You've worked in both human and veterinary medicine. How does your work translate between these two fields?
As veterinarians, we have to study many different species, from shrimps to rhinos, and humans are just another type of mammal really, so diving deeper into our species is complementary and fascinating at the same time for me.
Having said that, the interaction between veterinary medicine and human medicine is of paramount importance, given that many devices and medical tools are tested on animals before achieving approval for human use.
And when these procedures, techniques, devices etc. are perfected on humans, we can find ways to bring them back to the animal area, where the original product and solution started.
That is why veterinary medicine and human medicine go hand in hand.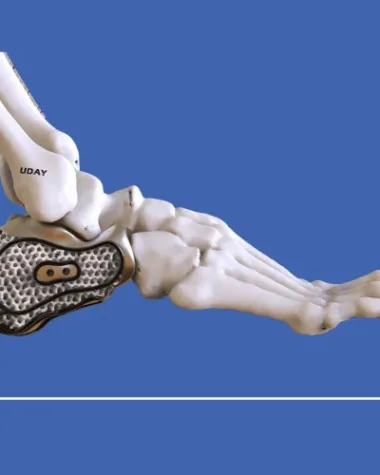 3) How does it feel when you see a cutting guide or implant that you designed being used successfully?
It's a dream come true. I thought it would be so amazing to see something I designed helping to improve lives, and luckily now I have seen that many times, and every single time it makes me smile and feel that I have a purpose in my life.
4) What do you see as the future of veterinary medicine and 3D printing in your home country of Ecuador?
This technology has been a game changer, not just in my country but in the whole world. I'm confident it will become a paramount part of the medical field, and hopefully I will be part of that development with my work.
5) You do a lot of pro-bono work. Who are you helping and what drives you to continue to do this work?
Sadly, Covid hit hard around the world, especially in developing countries like Ecuador. My situation, luckily, is better than a lot of people around here, and I know I can help in many cases- no matter how big or small-, so when I can help, I do.
Probably it is something related to ego too, when someone is grateful and praises you, however, as long as you are helping someone I believe that is a good thing.
6) How did you get where you are today?
Curiosity and obsession. I mean, I cannot say it felt like "hard" work- because I'm lucky, I really enjoy what I do. It feels more like a pleasure activity than work really.
7) What do you enjoy doing in your spare time? (if you have any!)
I'm a fairly decent dancer, (according to me).
I think physical activities are so important in life; I could spend hours and hours in front of a computer, but that is detrimental for your health.
My brain needs proper oxygenation for working at its top level, and dancing provides me that, and also encompasses creativity, fun, and exercise.
Follow Dr. Johnny Uday on LinkedIn here.
Follow Med Dimensions on LinkedIn here.