Angular Limb Deformities with Med Dimensions 3D Printed Surgical Guides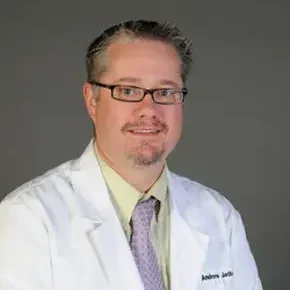 From Dr. Andrew Jackson
Honey is a 1 year old female spayed Beagle mixed breed dog presented with a right forelimb angular limb deformity. Her deformity was quite pronounced compared to the left forelimb, which had mild typical valgus deformity. Radiographs revealed a biapical deformity of the right forelimb.
I contacted Med Dimensions and presented this case and inquired about what type of support that they could provide. Although I have performed numerous angular limb corrections, the world of 3D printing and guides is new. We discussed the plan of printing both models, osteotomy guides and reduction guides based on CT. Everyone was very helpful in explaining the process and we had no problems getting the imaging to the team. We had a preplanning meeting with 3D rendering of the proposed correction. It was very reassuring to know that everyone was on the same page as far as general osteotomies and angles of osteotomies. Further 3D rending of the osteotomy guides and reduction guides helped to further visualize the surgery and the use of the printed guides.
Prior to surgery I received the guides and models in a very manageable time frame. Med Dimensions has a very quick turn-around from image capture to actual guides and models. We completed a mock surgery with mock guides. This allowed plate contouring prior to the actual surgery. The ultimate benefit to using the guides is reduction in the time operating and the decrease in stress. The guide, once in place, provided a nice template for an accurate cut. There tended to be a bit less consternation than there usually is when performing osteotomies.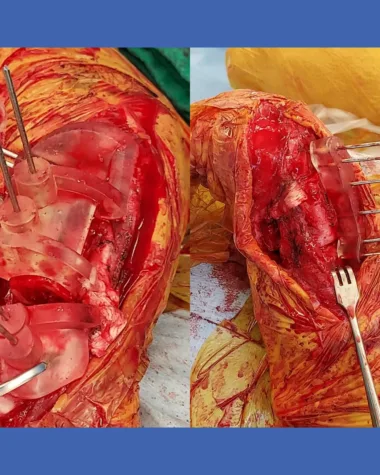 Once the osteotomies were completed the reduction guide, which is my favorite guide, helps with reduction, obviously, but enables fine-tuning of the plate placement and osteotomy reduction. This is a real time saver and stress reducer!
Lastly, working with the Med Dimensions team was wonderful. Correspondence was quick, easy and punctual. The models were of excellent quality and the guides were also of excellent quality. I will definitely be working with the team again and would definitely recommend this team to any other surgeon. I think that angular limb deformity surgery and planning are things that require a lot of experience and that is important, but this process could help to lower the learning curve and definitely the time in surgery.